"Steve's Nutrition programme and advice has changed my life. I live to eat, not eat to live – and this has resulted in a gradual but significant weight gain over recent years. Steve has shown me how I can not only lose weight slowly and steadily but also have a way of life that can allow me to enjoy my social dinners with wine and puddings too. I cannot thank him enough as I now can get in all my clothes again, look so much better not only in my everyday life but on TV and in photographs and don't feel that I have to "diet" ever again."
Ceril Campbell – celebrity stylist and TV presenter, London.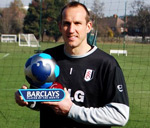 "I asked Steve to help me get in shape for the 2010 Football World Cup. I've gone from 15% body fat to 10% **, I've put on 5kg of muscle mass** and I won Premier League Player of the Month whilst working with Steve. I'm stronger, leaner and in great shape for the world cup"
Mark Schwarzer, Fulham FC and Australia number 1 goalkeeper.

"Recovery is an essential part of our team goals at Essex County Cricket. Steve has delivered extremely insightful workshops to both the players and coaches and completely revolutionised how we think about our preparation for training, competition and our recovery processes. Our squad have really bought into everything Steve has advised, resulting in reduced body fat levels and increased recovery times and energy levels. We continue to use him as a Performance Nutrition Consultant as he provides specific information and direction to individuals within our squad"
Ant Sharp – Sports Science and Medicine Manager, Essex County Cricket Club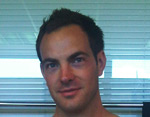 "I followed Steve's nutrition and training advice and with his support my weight went from 72 kg to 65kg** and my body fat decreased from 17% to 11.5%**. I now feel 100% better and my lifts have gone up by nearly 50%. I'm much leaner, stronger and would recommend his services"
Clive Reeves 28, Performance Consultant, Sporting Edge.
"I decided to consult with Steve following a number of miscarriages and poor outcomes with IVF.  I am so happy to say that not only did I lose a stone in weight**, I got my IBS under control and I am now mum to Mya following IVF treatment."
Priya 34, Middsx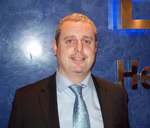 "I have now been using Steve Hines for 8 weeks and I feel 100% better. My IBS has gone**, resulting in no medication for over 6 weeks, my working day is better as I'm more productive through the day, my family have noticed a difference in me and my training has really stepped up a gear. I've also lost several kg's to boot**."
Nick 34, Reading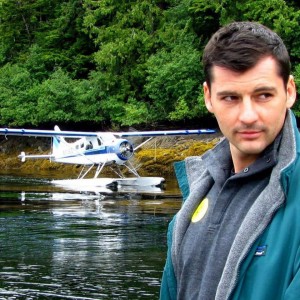 "I followed Steve's nutrition plan for 2 weeks and dropped several pounds**. I look and feel a lot better! I'm upgrading to the full BioSig programme to get even leaner…"
Dan, 30 from Wandsworth.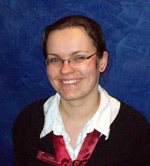 "Before consultation with Steve I thought I ate healthily. But Steve helped balance my diet for an active life style. With my two jobs and training sessions in the gym I though what I ate was very important. I am very happy with his advice Steve gave me. It not only increased my energy levels throughout the day but I have managed to lose some weight **, which wasn't even my main goal. So now I can see that a balanced diet and exercise really works!"
Laura 31, London.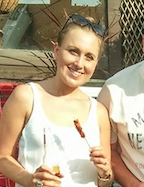 "After Christmas I was back up to 65kg and 21% body fat**, in only 4 weeks I've lost 3 kg** and I'm now 19% body fat – the leanest I've ever been!"
Jen, 30 from Southfields.
"I just wanted to say I've got on with the wheat free diet, supplements and eating plan. I've lost ten pounds**, got under thirteen stone for the first time in 15 years and I am training for two triathlons this summer. I feel great and really appreciate all the help I got from you."
Gary, London.
"I have felt great since seeing you, and since sorting out the Acid problem I haven't had my pains at all which is fantastic I can now enjoy going out for dinner!  I have started to introduce wheat occasionally as found that quite difficult at times but don't miss the dairy at all! and am going to have another blood test soon to see if there are any changes."
Lisa, Surrey.
"After many years of suffering from IBS and with my impending wedding as inspiration, I decided it was a good time to try to be as fit and healthy as I could be. Steve has helped me immeasurably, far more than any doctor has and my IBS is now much better, in fact I would say, it has almost gone completely**. Not only do I feel healthier, I am also leaner and felt fabulous on my wedding day. Steve's teaching has had a great effect on my life and I would highly recommend him, whatever your goal may be."
Hannah Kerrison, London. 
"I contacted Steve through a mutual client as he was highly recommended. I've been a high level elite athlete through several years in competitive cycling but have struggled with feeding on and off the bike. Unfortunately cycling racing and training can sometimes generate very large calorific swings from a day-to-day basis. It seems that following my initial meeting with Steve I was probably under feeling myself for days on end particularly when combined with large training loads and this resulted in under fueling for performance and causing periods of overeating. Because of this I had periods of struggling to maintain a certain weight and speaking to Steve he has advised me on trying to eat smaller meals more often particularly centred around racing and sessions. This has certainly improved my performance when training and I have seen a steady decrease in my body fat which has been desirable for performance gains. Steve is an advocate of keeping the blood sugar fairly stable throughout a 24 hour period and I found by keeping my blood sugar level I have more energy throughout the day. Not only has this improved my sports performance but also my productivity at work. I'm very grateful for Steve's advice and guidance"
Dr Will Mangar MBBS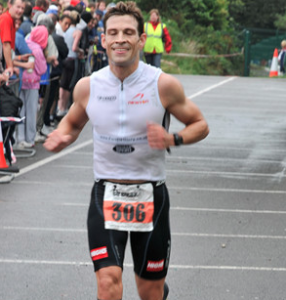 "I was run down, over trained and exhausted, I had no desire to do anything… training, racing… some days even just answer the phone was intolerable. Steve helped me get to the stage where I could compete again and I do feel that I'm back to full health thanks to Steve's help. I'm in as good a place mentally, motivationally and physically as I've been for a long time. I'm really grateful for this"
Jonathan Hotchkiss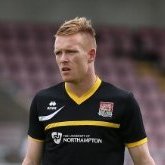 "I have been working with Steve for well over 12 months now. Steve has given me specialized nutritional advice and an excellent structure within my training that has taken my body and game to a new level."
Ben McNamara 
"Steve has been a wealth of advice and support in helping me to heal my gut and improve my arthritis. He is very approachable and always checking up on my progress. His approach to natural supplementation and diet interested me most and his knowledge on these areas and also nutrition with training is vast. I'd recommend Steve to anyone feeling under par and suffering from compromised Health."
Jo Harding, London. 
**DISCLAIMER. Results vary from person to person and we can't guarantee you will experience the same results. If you have strictly followed the advice given to you and you do not experience the results you were expecting we will give you 100% of your money back, no questions asked, no hard feelings.